Fresh tuna marinated in a "secret sauce" containing soy sauce, mirin, sugar, and other ingredients, all served on a bowl of rice. Our "secret sauce" is made with pride to our founding president's original formula, and the tuna is prepared entirely on-site at the market, from sourcing to storage, so it's always fresh.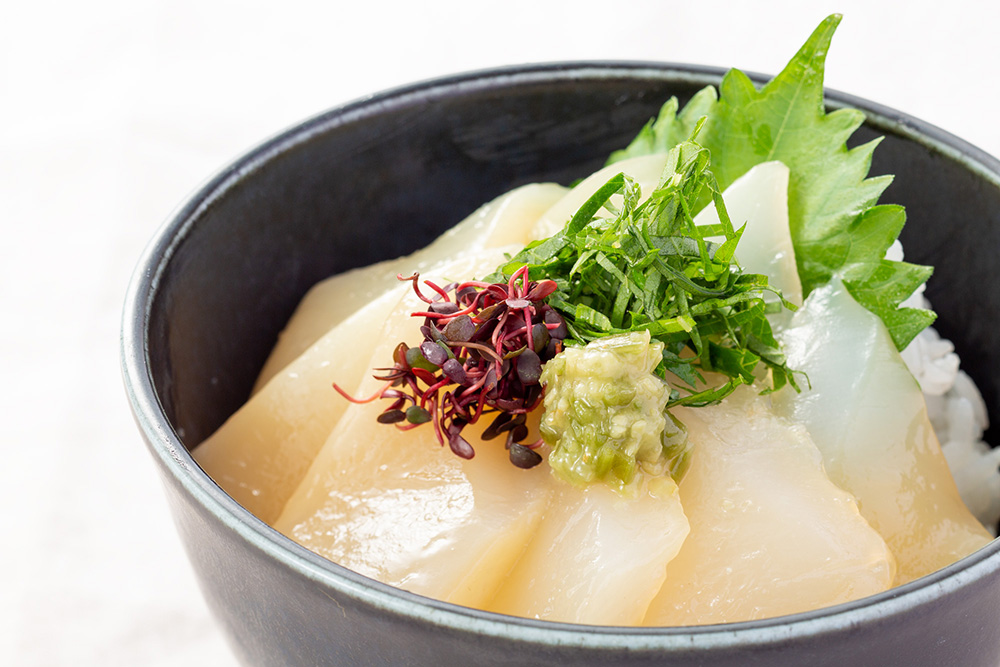 Made with diamond squid, a large squid species with a distinctive tender yet chewy texture found in the seas around Japan. Our "secret sauce" brings out the fragrance and flavor to full effect. Just like our marinated tuna, we prepare the squid entirely on-site, from sourcing to storage, so it's always fresh.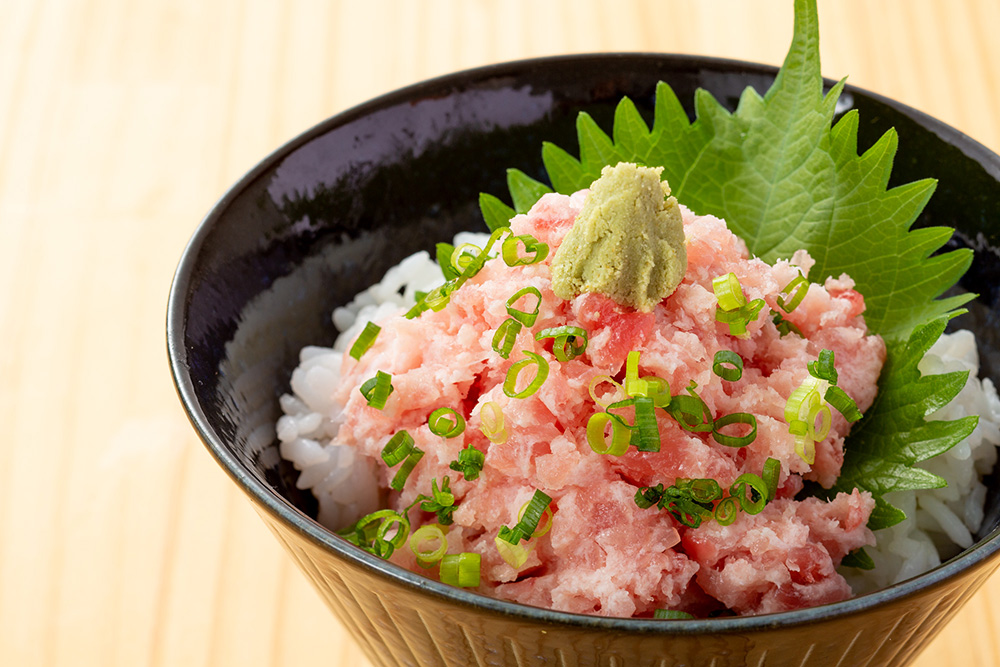 Tuna Seller's Luxury Negitoro
Negitoro is a fresh tuna mince made of finely chopped sukimi slices and toro cuts and topped with soy sauce and chopped green onions (negi). The umami of the tuna combines wonderfully with the fragrance of the green onions to delight the palate with every rich, creamy mouthful. Our take on this dish Japanese diners can't live without is so delicious that pro tuna buyers and market staff buy it as a treat to take home.
Suzukoh Shoten is a tuna broker founded in 1954 in the Yokohama City Central Wholesale Market.
This market primarily serves Yokohama restaurateurs, dealing in fresh seafood from across Japan but especially fish caught in Tokyo Bay, much like Tsukiji (now Toyosu) Fish Market in neighboring Tokyo. The tuna auctions here are especially famous, attracting many tuna brokers and wholesalers to the market. Suzukoh Shoten is a family-run tuna broker that has worked with the market's buyers and sellers for generations.
Under our fourth president, who took pride in buying vivid, fresh tuna, Suzukoh Shoten was reborn. We secured a permit to prepare and sell processed seafood and set about developing ready-to-eat products. Today, we offer Marinated Tuna and a range of other delicious creations made using a "secret sauce" invented by our founding president.
Japanese tuna is highly regarded on the global stage for its unbeatable freshness and flavor. We're proud of our products, and we're sure you'll love them too. Please give them a try and enjoy the full experience of Japan's unique and delicious foodways.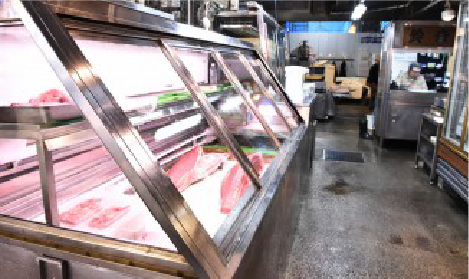 Yokohama Central Market—Marine Products, D-13
1-1 Yamauchi-cho, Kanagawa-ku, Yokohama-shi, Kanagawa-ken 〒221-0054
Food and beverage outsourcing companies, restaurants
Tuna, frozen and processed goods
For product or business inquiries, please enter your details and submit the form below.